Saturday, April 28, 2018
9 am to 1 pm
Bucks County Community College, Newtown Campus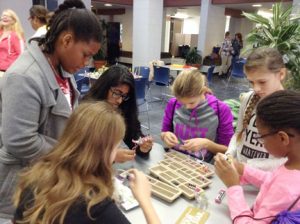 STEMgirlz Discovery Day is aimed at encouraging girls' interest in science, technology, engineering and math with a fun day of workshops and related activities for middle-school girls (grades 6-8).
Advance registration is required and the registration fee is $25.00, which includes lunch and goody bags for all the girls.
For more information, contact Arta.Szathmary@bucks.edu.