Welcome to the Makefield Area Branch of AAUW, committed to the AAUW mission of advancing equity for women and girls through advocacy, education, philanthropy and research in Bucks County, PA.
---
Meet One or Our Longest Serving Members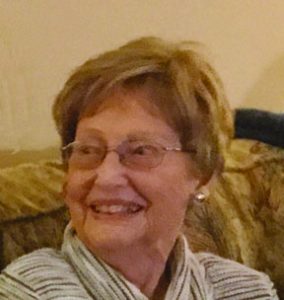 Pat Kolle first learned of AAUW in the second year of its existence, after being introduced by another AAUW member. She is very proud of two events that she participated in, many years ago, with a group of other AAUW members, plus members of other local organizations. One was getting the library moved from downtown Yardley to where it is today. The second was the preservation of Five Mile Woods. Builders wanted to purchase the land to build homes.
---
In pursuit of our mission, our branch
holds regular program meetings, where members learn about a variety of topics from international relations to popular culture
advocates for public policy goals at the local, state, and national levels
spearheads the Cops 'n' Kids Delaware Valley literacy project
holds an annual Girls' Recognition Evening for seventh-grade girls who excel in Math and Science
helped institute Let's Read Math, a program to teach children math concepts through reading children's books
sponsors interest groups that bring together members to develop shared interests
gives scholarships to local high school girls and women returning to college
co-sponsors community events such as the Bucks County Women's History Month Award
The Makefield Area Branch serves the Yardley-Newtown area and surrounding communities of historic Bucks County, Pennsylvania (map).
Contact us for more information.
---