Four exceptional young women were chosen from a very competitive pool of applicants to receive our Makefield Area AAUW Branch High School Senior Scholarships for 2022.  Each year we invite applications from the public high schools in our area: Council Rock South, Morrisville, Neshaminy, Pennsbury, and Bucks County Technical High School. Applicants are nominated by their guidance counselors and must be in the top 10% of their class. We are looking for young women who not only excel in their studies, but who are active in their communities, who give of their time to others, and who we think have the potential to make important contributions to their chosen professions and to their communities in the future.
Miriam Nachman Memorial Scholarship – Bridget Handley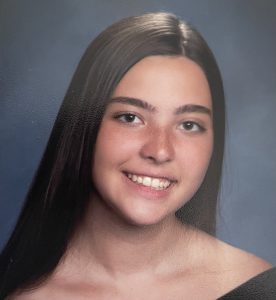 Our first scholarship winner is Bridget Handley from Neshaminy High School.  Bridget has an outstanding academic record, volunteered in many community-service programs, including NHS STEAM Expo, participates as a Varsity Cheerleader, is a member of the National Honors Society. Bridget's goal is to change the fate of our planet through architecture, inspired by a school assignment that shows buildings could be beneficial to the environment through thoughtful construction.
Bridget has been accepted to the Penn State University 5-year Architecture program. Bridget intends to combine her Architecture degree with her passion for environmental concerns by designing sustainable, eco-friendly "green" buildings. We certainly look forward to Bridget's designs in our area and we are sure she will succeed in her goal to "change the world!"
Naomi Beller Memorial Scholarship – Elizabeth McCaskey

Our second scholarship recipient is Elizabeth McCaskey from Morrisville High School. Elizabeth is a member of the Nation Honors Society, has volunteered with Future Business Leaders of America and Morrisville Coalition, as well as her school's student government program. Elizabeth has been accepted and plans to attend West Virginia University, enrolled in their Cybersecurity Major.
Elizabeth's choice in Cybersecurity was solidified during the COVID-19 shutdown, where she realized that this topic would be her ideal career path. This major falls in line with her interest in STEM occupations, computer science, and coding. While we all hope there will be no need for future shutdowns that force us into a "virtual" existence, our world has shifted more online than ever before, and it is encouraging to know that such a bright young mind plans to be ensuring our security in the future!
Amy Lowenstein Memorial Scholarship – Courtney Cooper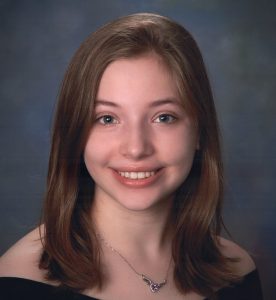 Our third scholarship winner for 2022 is Courtney Cooper from Pennsbury High School. Courtney has been accepted to Thomas Jefferson University 5-year dual-degree Health Sciences BS/Physician Assistant Master program. Courtney was awarded the AAUW Science Award in 7th grade, which gave her a "confidence boost that encouraged" her to pursue her dreams.
Courtney is already enrolled in BCCC Nurses Aid program to gain hands on knowledge in the field while still in High School. This is in addition to her involvement in Anatomy Club, The Pennsbury Voice school paper, National Honors Society and National Spanish Honors Society, among many others! We will look forward to great things in Courtney's future and hope she is able to serve the community as a Physician Assistant and fulfill her dream!
Branch Scholarship supported by Coldwell Banker Hearthside Realtors – Kylie Marozsan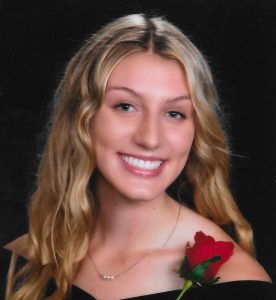 Our fourth and final scholarship winner for 2022 is Kylie Marozsan from Neshaminy High School. Kylie is pursuing a degree in Marine Biology with a focus on environmental science and sustainability, which she will obtain from one of the many universities where she has already been accepted.  Kylie is a very active young lady, participating in the National Honors Society, the Neshaminy student council, Girl Scout Troop #275, and Drama Club, to name just a few!
Kylie works tirelessly already to improve her impact on the environment. She has a long-time love of animals and of Mother Nature, and by pursuing this degree she will fulfill her "duty to not only care for [Mother Nature] but also to teach others to care for her too."  We certainly hope that Kylie's passion and studies nurture her enjoyment of biology to achieve her goals!
We wish Bridget, Elizabeth, Courtney, and Kylie each success in their future studies.  We hope that our scholarship will help you in your endeavors and encourage you to pursue your dreams. Knowing that we have such ambition and talent blossoming into the world ensures us that we have a bright future ahead!